Check out Marishka Hargitay, Hilary Swank and Debra Messing sporting their AZIAM Wife Lovers.
Check out Marishka Hargitay and Debra Messing looking fabulous in their AZIAM Wife Lover's made specifically for the Joyful Heart Foundation.
Check out Alanna's personalized Goddess Workout as featured in Self Magazine. Using hip-opening movements and fluid stretching, any woman can feel the flow of Goddess-like energy after this workout.
Take a look at Alanna's personalized back-strengthening workout for rocker Adam Levine of Maroon 5.
Buffalo Magazine highlighted Alanna's journey to create AZIAM in their feature, Buffalo Bred.
Alanna presented her new book,
Meaningful Coincidence
. Enjoy these spiritually realistic tips to get synchro-nized and live more authentically.
Alanna showed JD and Rebecca some basic yoga stretches for tight lower back and hips that are safe for prenatal and beginners.
Alanna on WKBW's AM Buffalo with her new book As I Am chatting with Linda Pellegrino about Yoga - both the mental and physical aspects.
The Mat Mat™ by AZIAM Yoga is the first patent-pending yoga mat towel, uniquely designed to secure effortlessly to your yoga mat.
AZIAM Activewear was featured on The Today Show's Steals and Deals on July 18, 2012 & December 12, 2012.
Alanna demonstrates a few Yoga Barre™ movements on a KCAL 9 news segment in Los Angeles.
WBBZ's What's The Buzz Show invited Alanna to their set to discuss her new book As I Am.
Macha Einbender interviewed Alanna for Gabrielle Berstein's 'her future' digital sisterhood.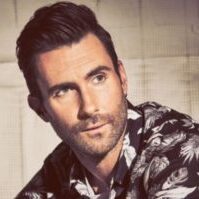 Adam Levine
"My devotion to the practice of yoga literally began as a suggestion from my trainer. He recommended I try working with Alanna once a week to help with my pain and flexibility issues. After our first session I vowed never to lift another weight again. Within weeks I had emptied out my gym leaving only wood floor and a mat. Since the first day I started practicing my life has been notably "lighter" in all ways. I am thankful to Alanna for helping to change my life."
- Adam Levine, Maroon 5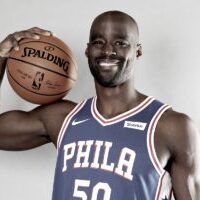 Emeka Okafor
Alanna is phenomenal!!! Her knowledge of the body and mind combined with her pleasing, easy-going personality makes for a great yoga experience. As a professional athlete my body is my livelihood. In order for me to perform at my best, I have to train with the best. And Alanna by far is surpassed by none."
-Emeka Okafor, NBA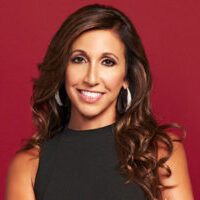 Vikki Ziegler
"Alanna Zabel has created a book that helps transform your mind, body and spirit. Her words are her own. Her honesty and courage to take her own personal journey, is beyond refreshing and enlightening. I highly suggest reading this fantastic compilation to better your health and spiritual journey."
- Vikki Ziegler, Celebrity Divorce Attorney & Host of Bravo's Untying The Knot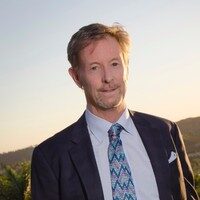 David Jenkins
"Apart from being an extraordinarily personable yoga goddess, she is bright and insightful, especially in the woman's journey towards self actualization. Alanna practices what she preaches. Alanna talks the talk. Alanna walks the walk. As a successful entrepreneur in the protein nutrition business, it is easy to recognize outstanding drive and commitment as well as great flare and creativity with street smart commercial savvy."
- David Jenkins, Olympic Medalist, Creator of Designer Whey Protein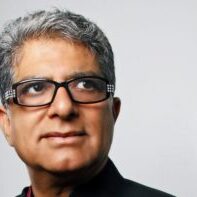 Deepak Chopra
"Alanna is a passionate teacher with a natural gift for teaching children."
- Deepak Chopra, MD, Author & Co-founder of The Chopra Center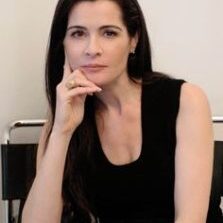 Mary Bemis
"Alanna Zabel is a gifted and inspirational teacher, and As I Am is a practical and gentle guide to help people realize their fullest potential. By following "The Dharma Zone," a 21-day program full of daily practices, readers will find the much-needed space within themselves to live truthfully and in harmony."
- Mary Bemis, Founder, InsidersGuidetoSpas.com and Co-founder, Organic Spa Magazine.
Dave Stewart
"Alanna taught me how to breathe, bend and bounce my way back to fun and fitness. Practicing Yoga with Alanna is like having a great jam session with your body and mind!"
- Dave Stewart, the Eurythmics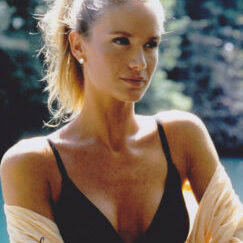 Kelly Lynch
"The right yoga for me is a practice that is challenging, confronting, releasing and inspiring to the true self; that authentic person in all of us. From the day beautiful Alanna stepped into my life, I could feel those pesky extraneous layers start to strip away and the real me emerging, like the peels off an onion. What a gift it is to find a teacher who can take you there, to the wonderful journey home."
-Kelly Lynch, Actress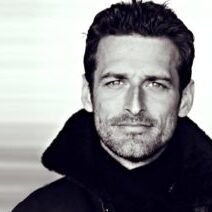 Alexi Lubomirski
"I feel I've learnt more facets of human and spiritual personality behaviors in the first forty pages of Alanna's book than I have in all the books I have read!"
~ Alexi Lubomirski, Celebrity Photographer, Activist, Author