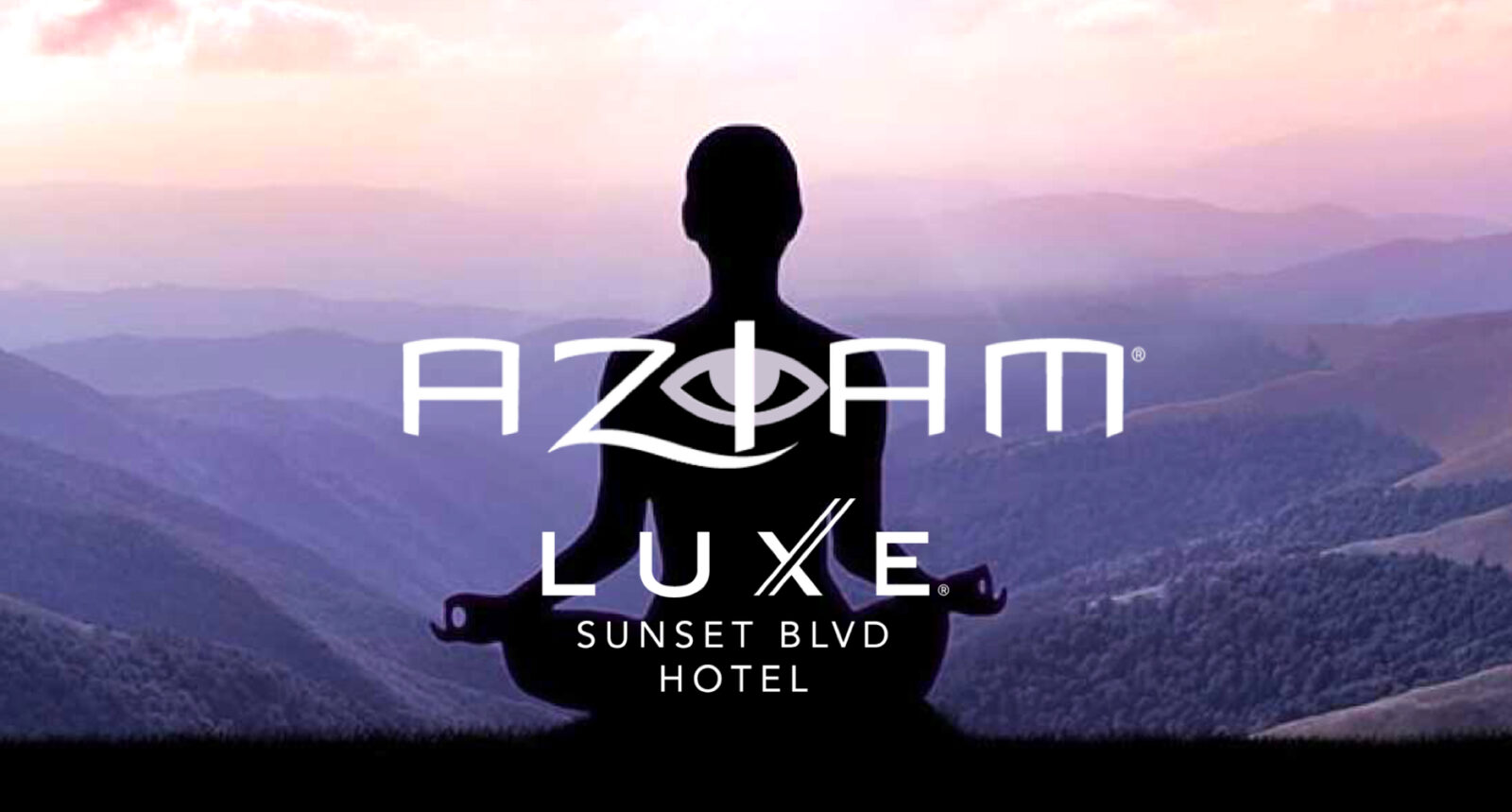 Located inside the Luxe Hotel Brentwood on Sunset Blvd, AZ I AM caters to clients from Brentwood, Pacific Palisades to Santa Monica, Bel Air and Westwood. AZ I AM offers group yoga, fitness, barre and sculpt classes (up to 20 people per class), private yoga sessions, sound baths, meditation and our monthly staycation One Day Detox Retreats. We welcome and accommodate everyone from beginner to advanced levels.
The Luxe Hotel Sunset Boulevard is an in-town boutique resort, situated on seven secluded and beautifully landscaped acres in one of Southern California's most accessible and exceptional locations. Located at the entrance to the exclusive suburbs of Bel-Air and Brentwood and just below the famed Getty Center, and minutes from UCLA, the hotel is at the gateway to Los Angeles and its surrounding communities.
Choose from: Beginner/Intermediate, Music Infused, Deep Stretch, Yoga Barre®, Sculpt and so much more to enhance your wellness endeavors. Sculpt classes use hand weights (2-5 lbs) and mini bands (please bring to class).
Our socially distanced classes are held outdoors. Please bring a yoga mat, block and towel to each class. Due to COVID, we will not be providing rental mats, props or equipment.
We'll provide copper infused ginger tea, or you can grab a fresh squeezed green juice at Luxe's restaurant before or after class.
Have time to relax by the pool before or after class? Check out our Class + Pool option!
Sunday March 21 at 6:00pm
Join us for a magical Full Moon Sound Activation experience. This sacred, healing, socially distanced Full Moon Sound Ceremony at the beautiful Luxe Hotel in Brentwood.
The Full Moon serves as an opportunity to reflect, release, and illuminate ourselves. It is a powerful time to create positive change in our lives. Just as we look up and see the brightness of the moon in the night sky, this time of the month is when we are asked to shine light on ourselves and determine where we are at, what we are ready to let go of, and what intentions we would like to set for the future. Our own personal power is amplified when we come together in love and light to set intentions within a community.
Are you a guest of Luxe Hotel? Welcome! Each hotel room is equipped with a yoga mat for you to use. It is sanitized between each guest's stay. If your room is missing a mat, simply ask the Front Desk and they will provide a mat for you to use during class.
Please use the discount code LUXEHOTEL for 15% off your classes and/or events with AZ I AM. Enter this promo code at checkout on MindBodyOnline here.
AZ I AM has partnered with Luxe Hotel Brentwood to create our powerful
One Day Detox "staycation" retreat. Your morning begins with our fresh-squeezed, organic juice blended into a superfood smoothie, followed by an inspiring hike in the Santa Monica mountains overlooking the beautiful Southern California coastline.
Next you'll journey over to Luxe for a Detox Yoga class. You'll be refreshed with another wholesome and healthy, organic juice before you are off to the Luxe pool to relax - with the option to book a massage, sauna, body scrub, or facial. We'll treat you to our detox elixirs, teas and soup there at the pool, while you relax.
You can end your One Day Detox in the afternoon, OR add-on to your journey, joining us for another fresh squeezed Juice, Restorative Deep Stretch class and sealing the day with a powerfully healing Aqua Sound Bath.
$175 Spring Special for one (a $250 total value)
Location:
11461 Sunset Blvd
Los Angeles, CA. 90049
tel: 424-272-1013
Parking:
$5 parking for 90 minutes with validation