AZIAM Founder Alanna Zabel brings over 25 years of fitness/wellness experience, with a passion for helping others connect with their organic self. She is the creator of Yoga Barre™, a registered ERYT-500 yoga instructor, Pilates and fitness instructor. In 2000, she founded her own unique YogaDance company based on combining the essential movements of yoga with modern dance. Her first performance was choreographed for a private party at Michael Jackson's home and performed at Neverland. Her performances have been requested at fashion shows, conferences and private parties.
With a flare for style and design, Alanna launched the premium AZIAM Active Wear collections. Beyond her accomplishments as an instructor, performer, program director, writer, and designer, Alanna is a creative force and a teacher with a passion for kids. In addition to fourteen children's books with yoga and wellness themes, she single-handed created The World's First Yoga Doll and Soul Model collections.
Ish Moran
Ish Moran teaches a flow yoga class set to world beat music with an emphasis on alignment. As a result of sports injuries, Ish began practicing Iyengar yoga to strengthen muscles and focus mentally. After dedicating his first six years of study with Iyengar instructor Judy Narvid, Ish happened on Steve Ross's class. Ish practiced for another six years with Steve Ross before becoming certified through a Teacher Training program with renown yoga teacher, Rod Stryker.
Lizzy Cast
Lizzy Cast is a Yoga Instructor, certified by AZIAM Yoga. She has over 13 years of experience in dance and other performance arts. Her specialities include movement & mindfulness in: ballet, ballroom dancing, Yoga, hand balancing, contortion and aerial Pole. Lizzy's most recent studies are Thai Massage & Breathwork. Her mission is to share what she has learned through her extensive studies and experiences in the hope that it will pave the way for others as they find their own unique path.
Krista Allen
Krista Allen is a stand-up comedian and actress turned yogi on the side. Her fierce ability to be authentic, to look at all angels of light translate into her powerful breath work and Kundalini yoga classes. She is certified to work with and dismantle trauma recovery and she applies this level of transformation into her work as a yogi.
You will laugh, you will be challenged and you will likely look at things from different perspectives than before taking class with Krista.
Lindsay Fulton
Lindsay Fulton is a latinx actor, dancer, model and yoga teacher based in LA. She has appeared in numerous music videos with artists such as Justin Bieber, Ayumi Hamasaki, and Matchbox 20.
When Lindsay is not performing or working on her craft, she can be found teaching yoga and yoga sculpt. She holds both a 200-hour certification as well as a Yoga Sculpt certification. Lindsay's true California girl nature is evident from the moment you meet her!
Ashley Hanawalt
After competing on the national level as a dancer, Ashley went on to earn a degree in Molecular, Cellular, and Developmental Biology's from the Univ of Colorado at Boulder, as well as a license to practice as a Nutrition & Health Counselor from the American Association for Drugless Practitioners.
Ashley's background in science and medicine has given her an insightful look into how important the relationship between mind and body, seeking wellness solutions with diet, exercise, and a sense of spirituality.
Jennifer Jones
Jennifer Jones comes from the UK with a huge passion for health and fitness. She discovered her Grandmother's yoga tapes at age 14 and began practicing her love affair with fitness.
Jenn completed her 200-hr Teacher Training at AZIAM, as well as her 50-hour Barre, Sculpt and Core Vinyasa certifications. You can find her teaching Yoga Sculpt, which perfectly reflects her huge energy - expect an all over body workout hitting all muscle groups while also getting into that balanced, zen zone.
Soul Lorain
Soul is a dancer, performing artist and certified Yoga teacher. Her mission is wellness on all levels while assisting others to be their truest and most expressed self. Her class is invigorating as it is healing, guiding her students to look within while taking time for necessary recharge.
Michael Bradley
Michael is a NASM certified trainer, and holds certifications in Yoga, P90X, Boxing, and Gymnastics. He is a Breatheology Master-Trainer and holds a 2nd-degree black belt in mixed martial arts, teaching not only martial arts, but also parkour, gymnastics, group fitness, and power tumbling. He focuses on many diverse areas of fitness including, functional training, athletic performance, injury prevention and rehabilitation, CrossFit, powerlifting, Ninja Warrior training, primal movements, and kickboxing.
Michael's desire is to help people understand that connection to one's true-self or others, to nature or to the present moment, is what enables progress and fosters happiness.
Haley Kiss
Haley is a high energy, cardio & sculpt loving fitness enthusiast and instructor who is passionate about living a healthy lifestyle through yoga, fitness, and proper nutrition. She works full time at the Honest Company, so you can only catch her early mornings, evenings, and weekends!
Stephen Bickle
Stephen's teaches with a strong connection to function. He relies on his engineers mind to help dissect the poses, using this to teach my students how to safely practice at a very physical level. He may take teaching very seriously but rest assured, come to class ready to have some fun, sweat your butt off, and discover something new about yourself.
Matteyya Bodhi
Matteyya's masterful meditations reveal the energetic foundations of consciousness. His mission is to reconnect people with the unified source of their True Nature. For over 10 years Matteyya has changed lives across the world by developing a dynamic, culturally-holistic style of guided meditation, inspired by Peruvian Shamanism, Eastern philosophy, and Western neuroscience. These one of a kind meditations are potently designed to capture the scattered attention span of the modern mind and skillfully guide our consciousness deep into the present moment.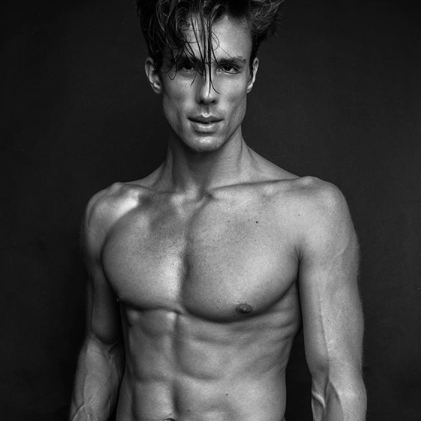 Gene Leonard
Gene Leonard is a 200 Hour Vinyasa Yoga Teacher and a NASM Certified Personal Trainer. Originally from Chicago, Gene is all about allowing, showing, and teaching people to reach their highest potentials in life while Feeling Damn Good about themselves! He is the founder of Unstoppable Greatness and loves any and everything to do with movement. He finds it and the human body very fascinating. Through his classes you will be Inspired, Motivated, and get Stronger not only Physically, but through your Mind and Soul too! He's excited to meet you, bust out a smile and laugh and have a ton of Fun!
Makayla Marie
Makayla was raised and formed by both the deserts of Southern California, and the golden stone mountains of Provo Utah. She completed 500 hours with her mentor, Jocelyn Solomon at YogaWorks. She is dedicated to the process and exploration of yoga; always in pursuit of mental, psychical, and spiritual balance.
Makayla believes in a yoga practice that equally balances flexibility, strength, breath and meditative clarity. She believes that these are the four tenants of a well-rounded yoga practice and that it is an honor to be a teacher, but forever grateful to be a student.
Sally Turner
Sally has been teaching yoga for 20 years here on the westside both in the studio and in-home private sessions. A retired modern dancer, she brings the joy of movement to her vinyasa flow practice with a focus on the spaces in between the poses. Her music driven class strikes the balance of strength and flexibility and is dedicated to celebrating life - the journey over the destination.
Shira Hefter
Shira is a certified yoga instructor and has her Master's Degree in Social Work. She loves combining her two modes of healing arts to guide her students through a personal journey of self-discovery that takes place both mentally and physically. Shira is also a former rhythmic gymnast ranked 14th in the United States and has extensive knowledge on the body, sports psychology, and nutrition and enjoys sprinkling this insight into her classes.
Pavel Stuchlik
Pavel Stuchlik, a former professional athlete, is an entrepreneur, wellness facilitator, world famous DJ and motivational speaker born in the winter of 1991 in the Czech Republic. Stuchlik has raced on every continent as a professional cyclist. On a ten-day darkened retreat in Thailand, during which time he had no food nor internet access and only limited human contact, Stuchlik came to the conclusion that his purpose in life was to move people through music.
Umang Chouhan
Umang's first yoga class opened up a whole new world for him; a world of seeking knowledge and truth, understanding the real nature of existence, the meaning behind ancient scriptures, relating to others, and to be of service to all. He completed his 200-hour teacher training with AZIAM and has continued on his journey of Self-discovery with Bhakti certifications in Kirtan and Meditation.
Are you ready to bliss out and unlock your true creative potential? Let's do this!
Barbara Scheidegger
Barbara Scheidegger is the brainchild of Let it Go Hypnosis. She is a passionate and forward thinking certified clinical Hypnotherapist based in Beverly Hills, California. Barbara is also a NLP, Reiki practitioner, and life coach. She co-created HypnoYoga™ with AZIAM.